For Your Home
Residential Heating

- None Too Small

We don't think the weather outside should ever affect your life inside. Call us today and let us set your perfect degree of comfort with a dependable heating system.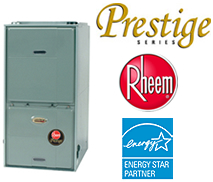 For Your Business
Commercial Heating

- None Too Large

Stop wasting money on high energy costs. Dependable Rheem® Heating Systems save money by lowering your utility bills and raising the comfort level of your business.

For year-round comfort and year-round savings, depend on Alongi Mechanical and our new full line of Rheem® heating products.